Comme je dois faire plein de choses en même temps, c'est au tour des yétis d'être à l'honneur aujourd'hui !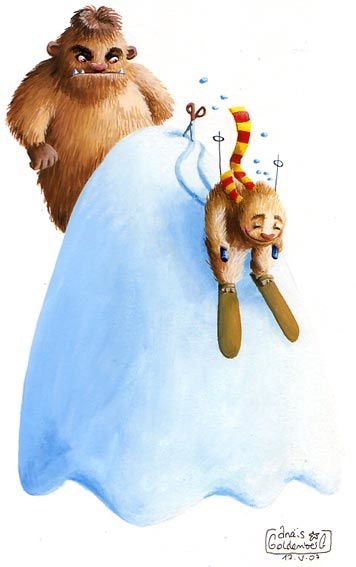 Drame insoutenable : mon petit pinceau à 2 poils est en train de rendre l'âme... Alors que je dois dessiner des poils, ça tombe pile-poil (oh oh oh).
Message in english for ze entire world and ze universe : i don't translate every note on my blog, for 2 very good reasons. First one : it's a blog about illustration, not a fundamental philosophical reflexion about me. And second one : I make very poor jokes. You really don't want to understand them. Really.
17/05/07