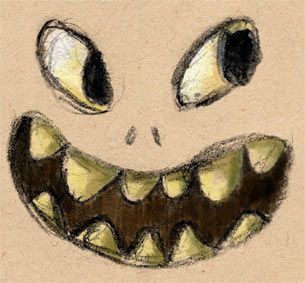 Diantre, je n'ai pas eu le temps d'organiser un concours de sorcières pour la sortie d'Aragnangnan et de Barbebelle !
J'essaie de me rattraper avec ce concours ultra-méga-rapide-pasque-bon-quand-même :
Ce croquis est pour quelque chose de précis... mais quoi ?
Les deux premières personnes qui me donneront la réponse exacte dans les commentaires gagneront chacun un tome de l'Abécédaire des Sorcières! Allez, hop !!!
I finally didn't have the time to organize a drawing-contest full of witches and dragons and stuff during the launch of Aragnangnan and Barbebelle (my latest books). So this is a very quick contest, just for fun :
This sketched little fellow is for something special... guess what !
The first two people who will give me the correct answer will win a book of the Abecedaire des Sorcieres each !